Updated by Jeremy Tupper
The purpose of this guide is to walk through the steps of connecting Convictional to your Shopify store.
Step One: Connect Platform
There are two ways to install the Convictional app within your Shopify store. For the first method, you may see a Connect your Shopify store on the Getting Started page. Hit the "Connect Shopify", and you will be redirect to the install page within Shopify (See Step Two).

To connect your store using the second method, go to the Integration Settings and you will see a section called "Connect your Shopify Store". Click the "Connect Shopify" button. If you do not see this in the integrations tab of your settings, it is likely because Shopify was not selected when your company was created. If that is the case, or if the myshopify.com url is incorrect, please contact support@convictional.com.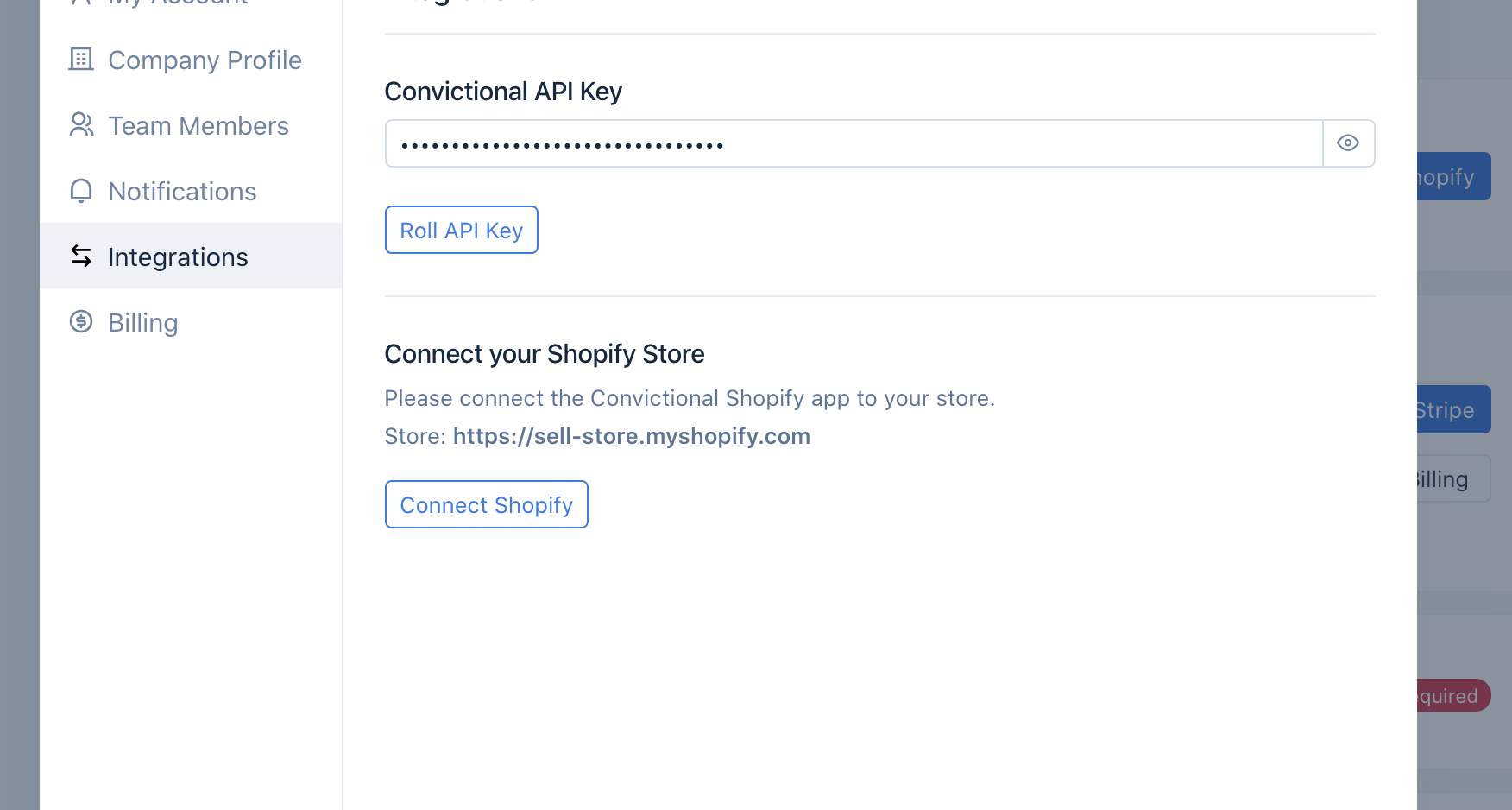 Step Two: Grant Permissions
After clicking "Connect Shopify" you will be directed to your Shopify store. Here, you will see a prompt to install the Convictional app. This will also include a list of permissions required in order to automate features such as syncing inventory, products, and orders.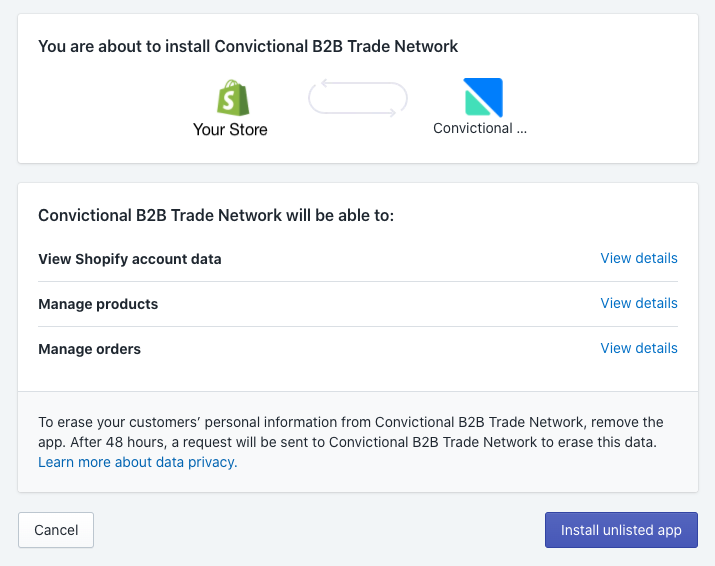 Step Three: Confirm Success
Once you accept the permissions we will redirect you back to Convictional and confirm success:

When you see the "Connected" message, it means you have successfully installed the Convictional app and your store is now integrated.
Tip: Within 20 minutes of the initial connection your products will be visible within the
Products
tab. Afterwards products are synced on an hourly basis.
Next Steps
With your Shopify store now connected, we will be able to sync your information with your partners. By default, we will sync active products, inventory counts, and order fulfillments.
If you are a buyer, your next step is to invite your partners. You can do so on the Partners page. See our guide: Adding Partners
If you are a seller, your next step is to setup your pricing. You can do so on the Prices page. See our guide: Setup Pricing