Updated by Catherine Roy
Convictional offers Single Sign-On (SSO) as an alternative to Passwordless Sign-in for user authentication.
This feature allows you to use a single set of credentials (your current enterprise system) to authenticate with multiple websites and services. It adds a layer of security to any business-critical operations that are done with Convictional.
Enabling SSO
In your Convictional account, head to Settings and select Security.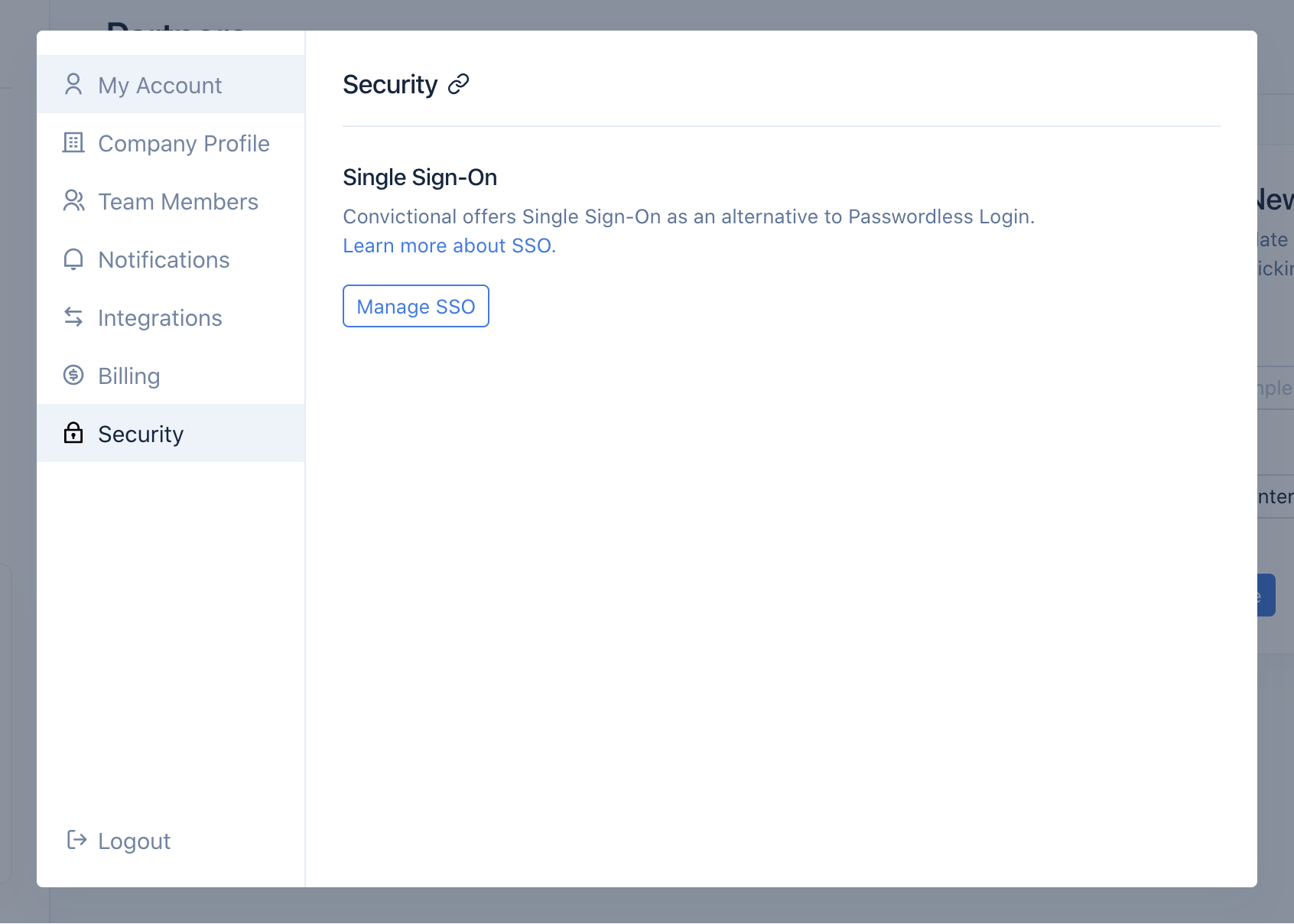 Click on "Enable SSO". This will redirect you to a form where you can configure your enterprise authentication system: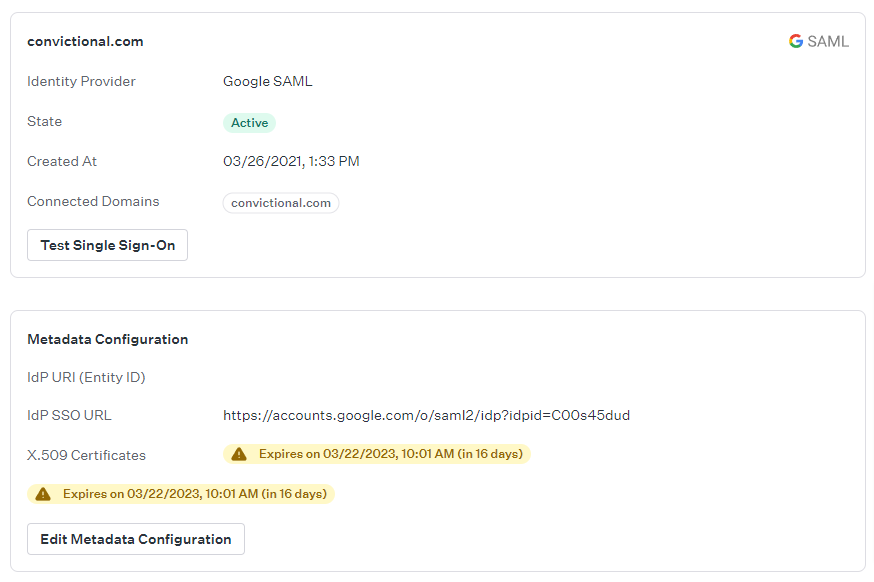 Source: https://workos.com/docs/admin-portal/guide
After SSO is enabled, users associated with your account can login normally and will be automatically redirected to the correct Identity Provider (IdP) to be authenticated.
Whenever SSO is enabled, your account's users will no longer be able to use passwordless authentication.