Heads up! Manual fulfillment should only happen in Convictional if you do not have a connected platform. If you are using a connected platform like Shopify or BigCommerce this option will not be available.
Step One
Head to the Orders tab. Go to the order you want to fulfill. Click "Create Fulfillment":


Step Two
Add a carrier and tracking numbers. You can optionally provide URLs if you have them for tracking: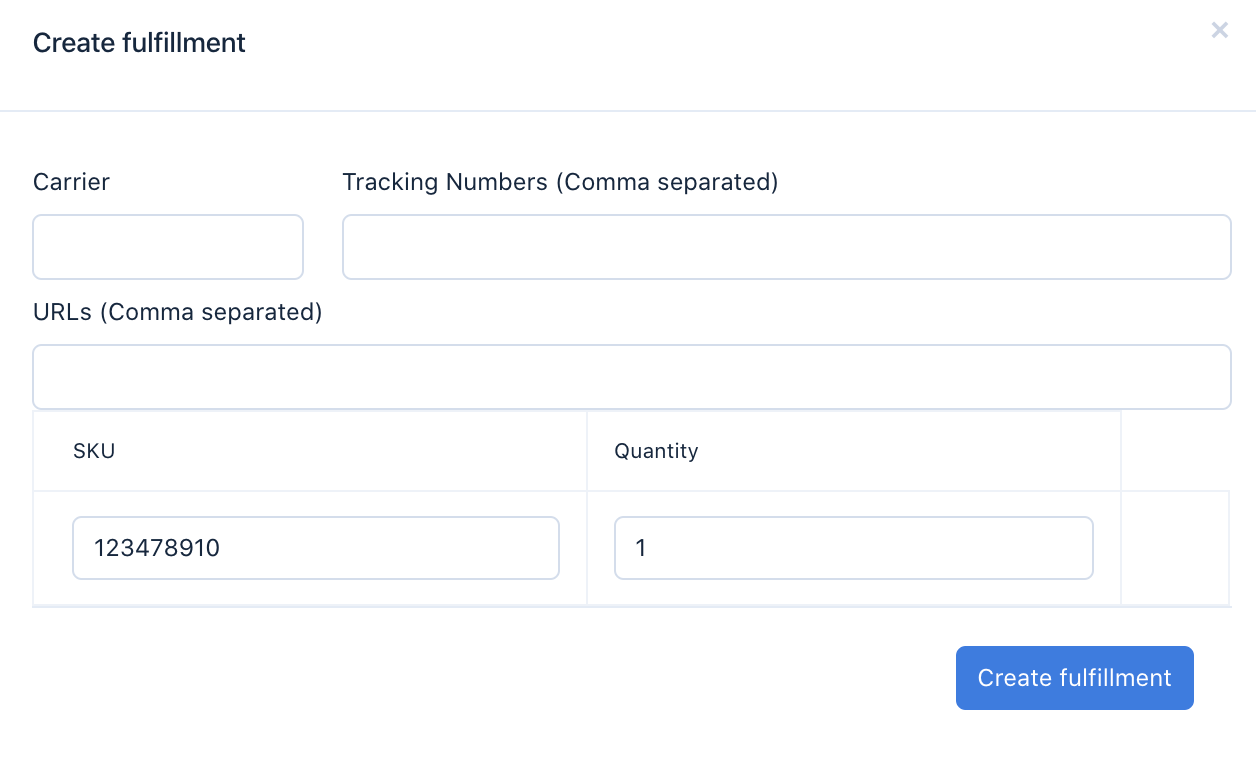 Step Three
Enter the number of items you are fulfilling for the order and hit submit. You're done! We will notify your customer through the appropriate method.