Convictional integrates with Easypost to allow you to share prepaid shipping labels with your partners.
Create an Easypost account
You can create an Easypost account at easypost.com/signup. After creating an account, you will be able to connect your different shipping accounts with Easypost (like UPS, Canada Post, USPS).
You can then access your Easypost API key from the top-left navigation of the Easypost app: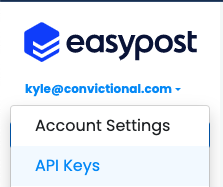 Connect your Easypost account
You can connect your Easypost account either in Settings or through our Getting Started cards.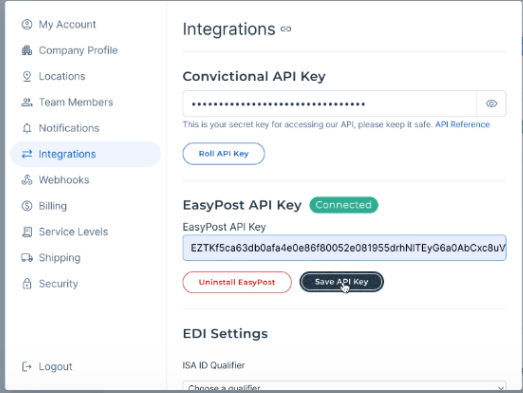 After inputting your API key, you will see that your account has connected:

Seller Experience
After connecting your Easypost account, your sellers will be able to access prepaid shipping labels that your account provides them through the platform.