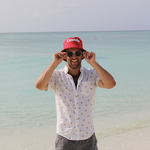 Updated by Kyle Tymoszewicz
Returns are a fact of life when you drop ship on behalf of a retailer. The main considerations are: how to communicate with your trading partner, how to deal with inventory coming back and what to do about payment. This guide walks through each of those areas and discusses best practice.
Identifying Returns
Returns are initiated in most cases by the consumer. When this happens, they will get in touch with the retailer (your customer).
Handling Returns
Once this is established, follow the next three steps:
The retailer needs to refund the consumer according to their policy
You (the seller) need to refund the retailer (this can be done in your gateway account ie. Stripe)
You (the seller) need to provide a return packing slip if you are to intake the returned product
You need to receive the products back to your original shipping address.
Refunding the Buyer Invoice
If you want to refund the payment for the order to the retailer, or if you are the retailer and you want to initiate a refund with a supplier, you can do so by going to your Stripe Dashboard. You will then arrive at a screen like below:

In order to refund an order, click on that specific order, and the click "Refund Order" on the right-hand side of the screen. This will then trigger the wholesale margin (previously paid by the buyer) to be refunded back to their account.

Refunding the End-Customer Payment
Buyers can issue refunds to their end-customers for the returned item as per their normal process.
Handling the Returned Inventory
Your customer will share your warehouse address with the end consumer
Over email, please provide a shipping label to your customer to share with the end consumer
The return will then arrive at your warehouse, and you can decide whether to sell or scrap the product
Please refund or credit the invoice to your customer (depending on your agreement with them)
If you decide to resell it, you will need to enter this into your inventory count