How To Update All Margins In A Price List
How To Update All Margins In A Price List
This guide outlines how to update all of the retail margins in an active price list.
To start, navigate to the Prices page and select the price list you wish to modify. You will see a list of Price List Entries:

Navigate to the right-hand side of the screen to view your Dropship and Wholesale Margins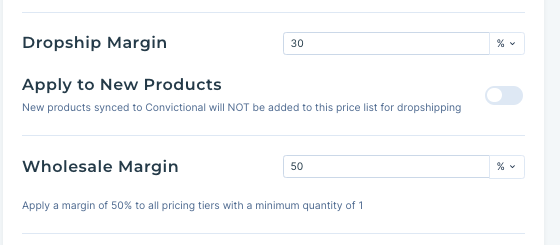 To modify either your Dropship or Wholesale margins, input a new number value into the margin field.
Click "Save Price List Configuration".

You will see a Success Confirmation in the top-right corner of the screen.
To see your updated Price, refresh the list. If you had updated margins like in this tutorial, you'll see those changes:

If you have any questions remaining, please checkout our other guides or contact our Support team.