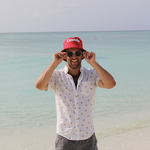 Updated by Kyle Tymoszewicz
Summary
This guide outlines how to manage the notifications that you receive as a user of Convictional.
Order Notifications
By default, sellers using Convictional receive email notifications for orders that they receive through the platform.
These emails can be toggled on or off based on preference. You can also change the email these notifications are sent to. These emails apply company-wide.