Welcome to Convictional, we are excited to have you!
If you are a current user looking to login to your account, see our
Sign-In Guide
.
Signing up is easy, just follow these steps:
Step One: Begin Signing Up
First, if your partner has sent you an invitation to join Convictional you can use the link in that email to get started: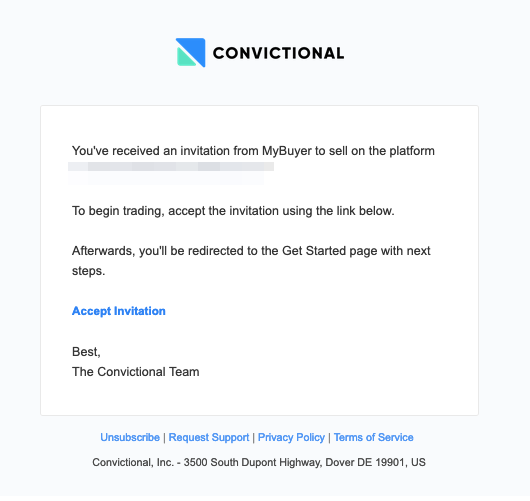 If you haven't been sent an invitation, head to the Convictional Sign Up page and enter your email. Click Create Account.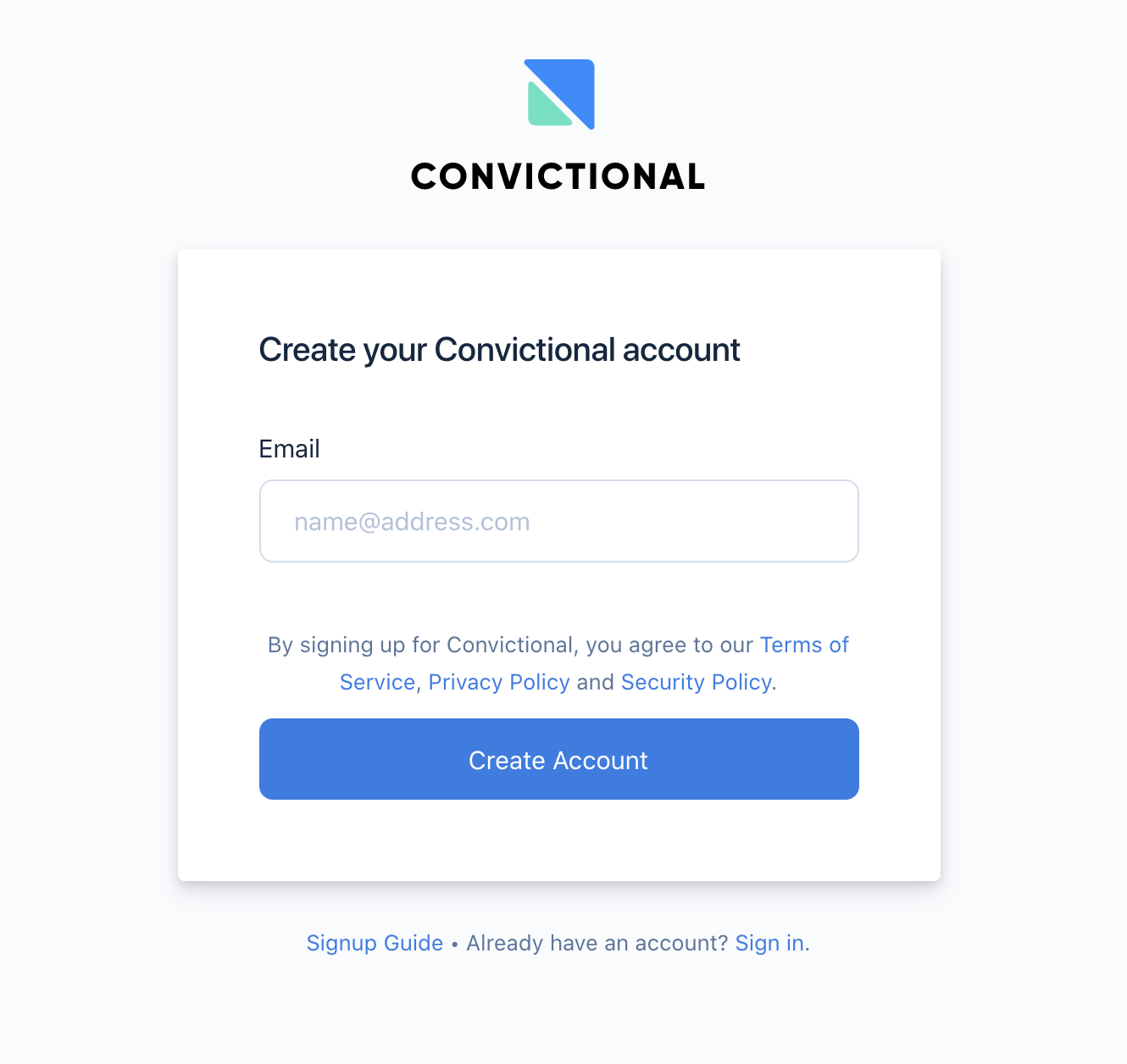 Step Two: Accept Your Email Invite
You will receive an email with a link to access your new Convictional account. Click that link to come back to Convictional and complete setting up your account.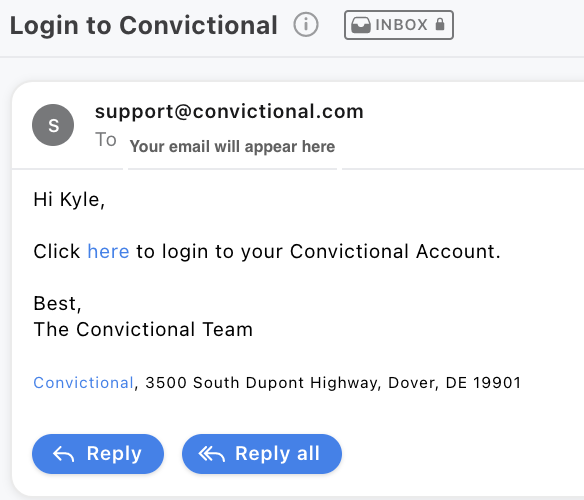 Note: We use Passwordless Authentication to ensure your account remains secure.
Step Three: Creating Your Company
You will be re-directed back to Convictional. Here, you can select 'Seller' as your commerce type and create your account by entering in your company name and website: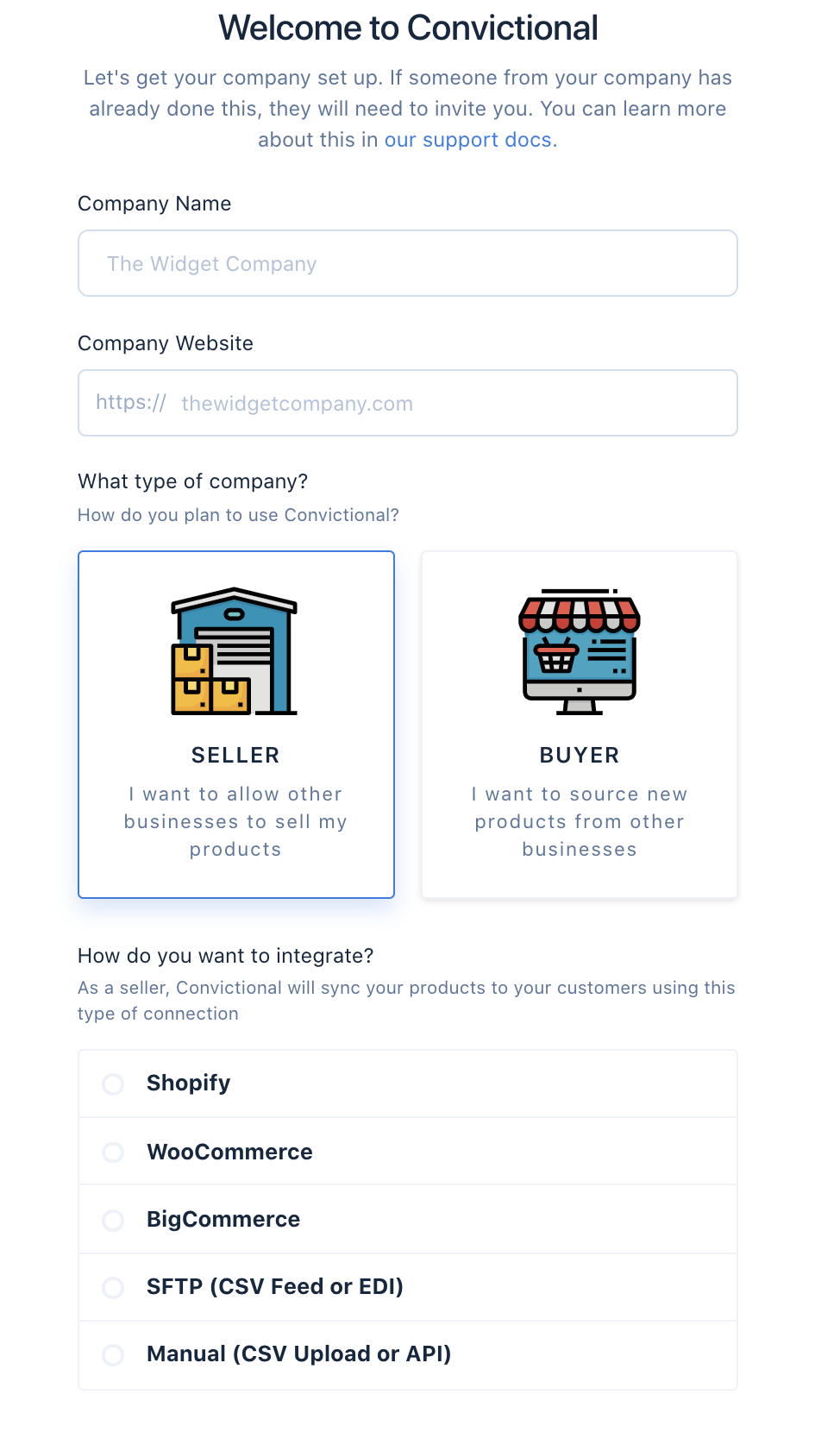 Step Four: Getting Started
You will now see a list of steps to take to complete your signup. Below is an example list for a Shopify-based company: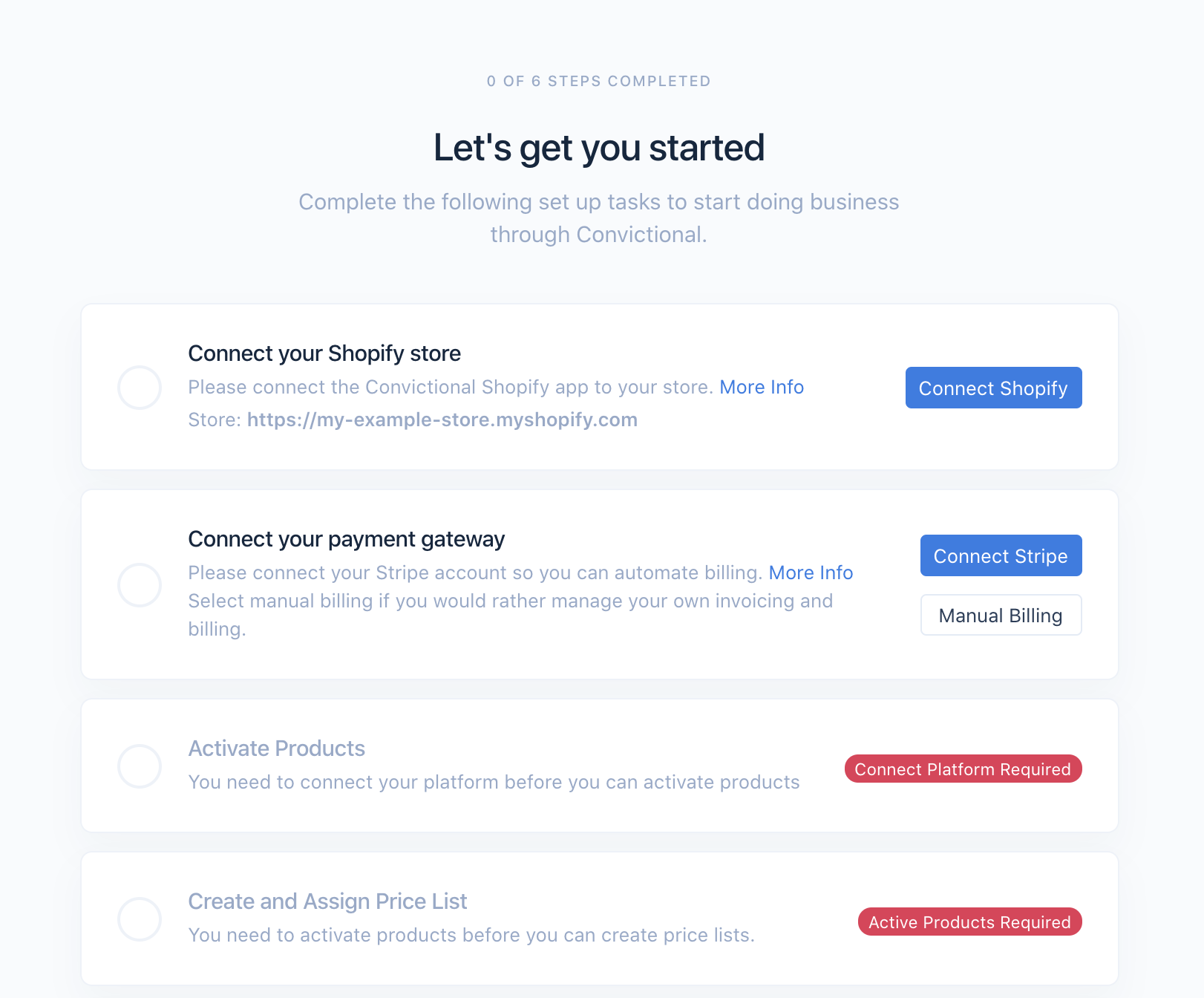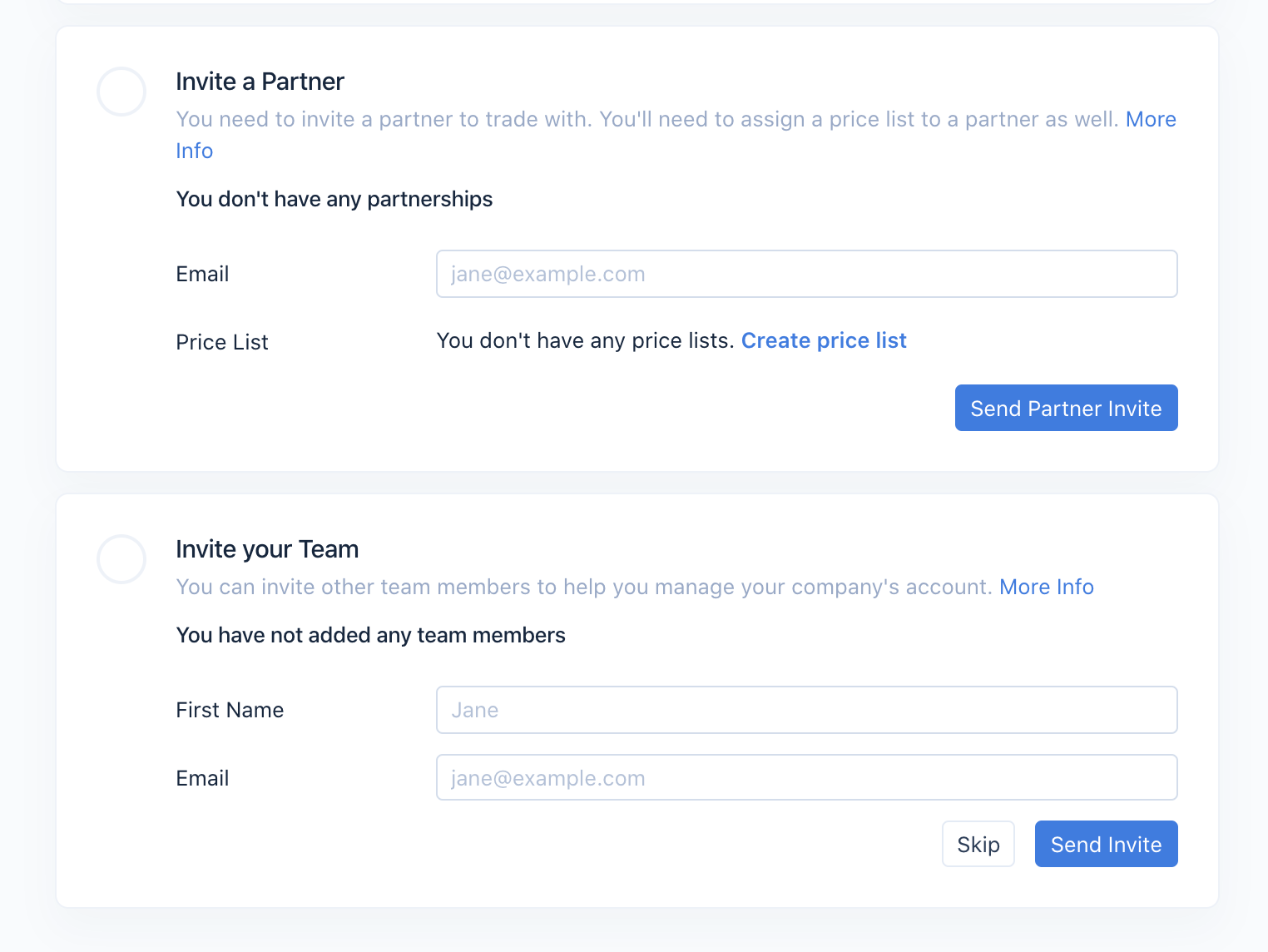 This checklist will appear differently based on your platform or if you were invited by a trading partner.
As you begin to complete tasks, your progress will be marked within your checklist with green "Connected" items. Incomplete required actions will be marked in red.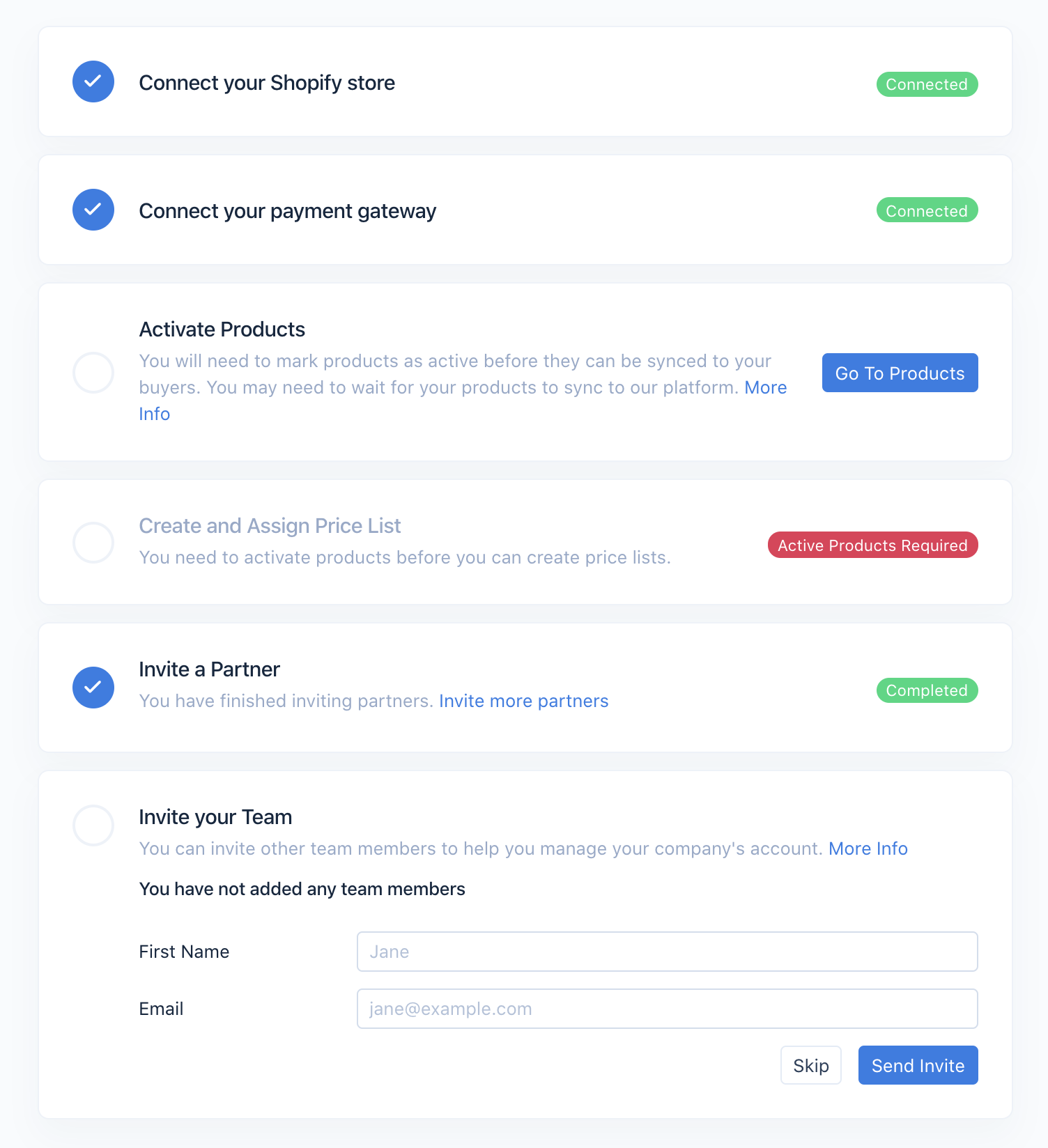 Some steps are not required and can be skipped. If you have difficulty completing any step, please contact Convictional Support.
Step Five: Completion
Completing all required actions means that your account has been created successfully. You are now ready to begin trading with your partners.