Updated by Jessica Powell
The purpose of this guide is to detail the steps of connecting Convictional with your BigCommerce store.
Step One: Connect Platform
If you're using BigCommerce, ensure that you have selected BigCommerce in the Platform dropdown of Convictional's Settings tab.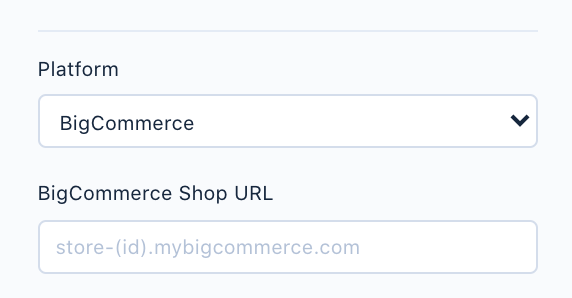 You will also need to provide the URL of your store during sign up.
In order to connect with your store, we will need four pieces of information shown below the "BigCommerce" platform button:
Company Hash
API Client ID
API Access Token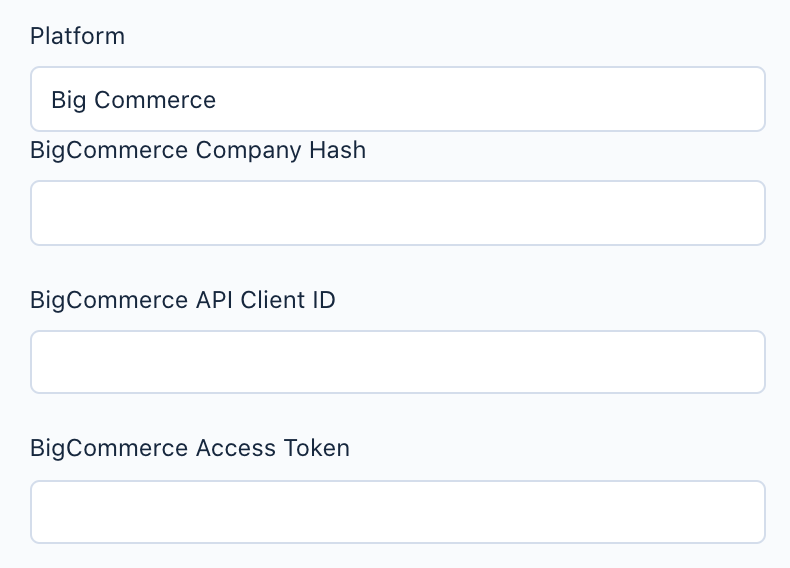 The steps needed to obtain this information are described below.
Step Two: Create an API Account
Convictional needs permissions from you when you create your API Account.
First, login to your BigCommerce store. Head to the left-hand dashboard.
Navigate to Advanced Settings: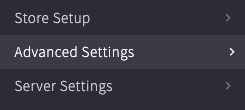 Then to API Accounts:

Then select the "Create API Account" dropdown and click "Create V2/V3 API Token":

You will then arrive at a screen where you can grant API permissions: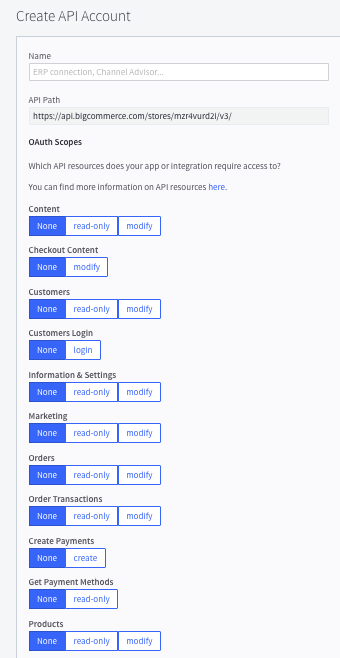 Step Three: Grant Permissions
On the "Create API Account" screen, you can retrieve the "Company Hash" field. As well, you can set your permissions. The red highlights show this information below: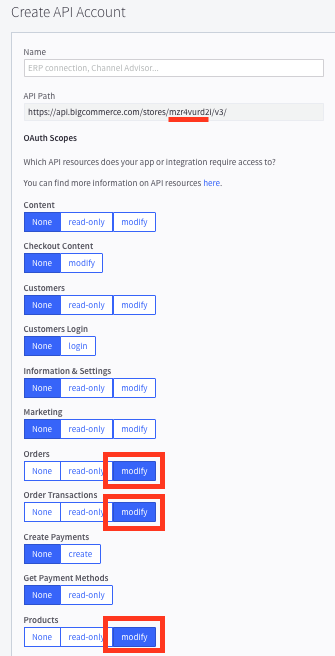 The "Company Hash" is visible at the top of your screen. It is the string of characters between /stores/ and /v3/

Copy this string of characters into the "Company Hash" field in your Convictional Settings:

Then, select the "modify" setting for the "Orders", "Order Transactions", and "Products" fields: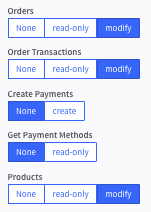 Go to the next screen by clicking "Save" in the bottom-right corner or hitting Enter/Return on your keyboard.
Next, you will see three strings of text. These are the remaining fields you will need to copy into your Convictional Settings to finish integrating your BigCommerce store.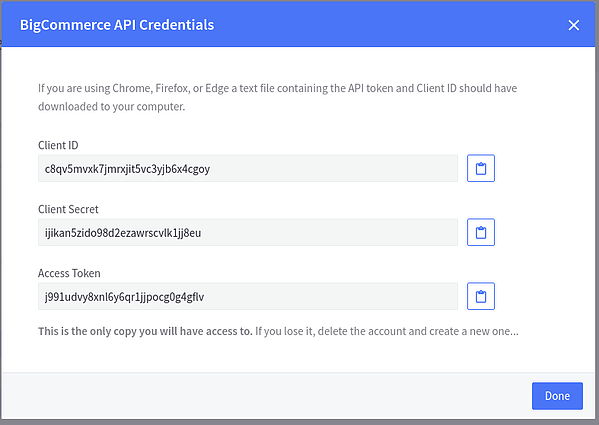 Step Four: Configure in Settings
Now your Platform settings in Convictional should be completed similarly to the fields displayed below: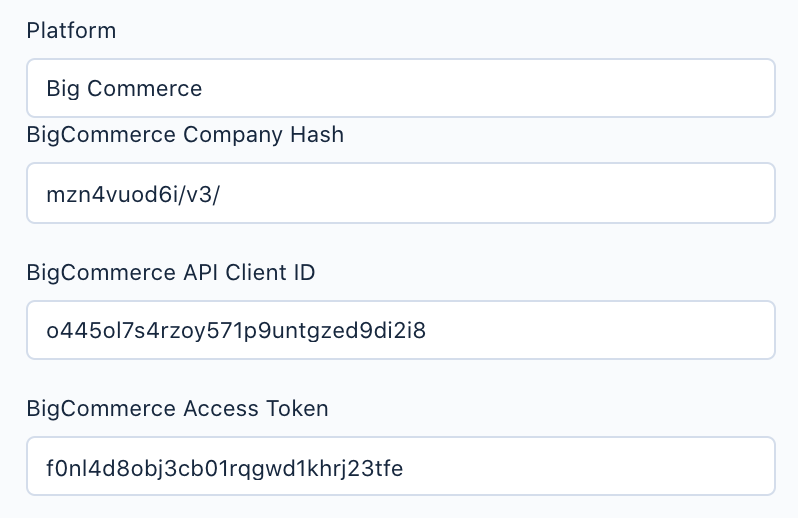 You do not need the Client Secret, only the Client ID and Access Token. Once these four fields are completed, click "Save" in the top-right corner of the screen.
Tip: Within 20 minutes, your products will be visible within the
Products
tab.
Next Steps
With your BigCommerce store now connected, we will be able to sync your information with your partners.
By default, we will sync active products, inventory counts, and order fulfillments. When your buyer receives or directly submits an order for your product, we will pass that order back into your store so that you can fulfill it.
Next, you'll want to set your pricing. You can do so in the Prices tab of Convictional.
Tip: You can also refer to our
Pricing Guide
for steps on how to setup your prices.