Updated by Jeremy Tupper
Signing Up
To create a Convictional account, visit our sign up page.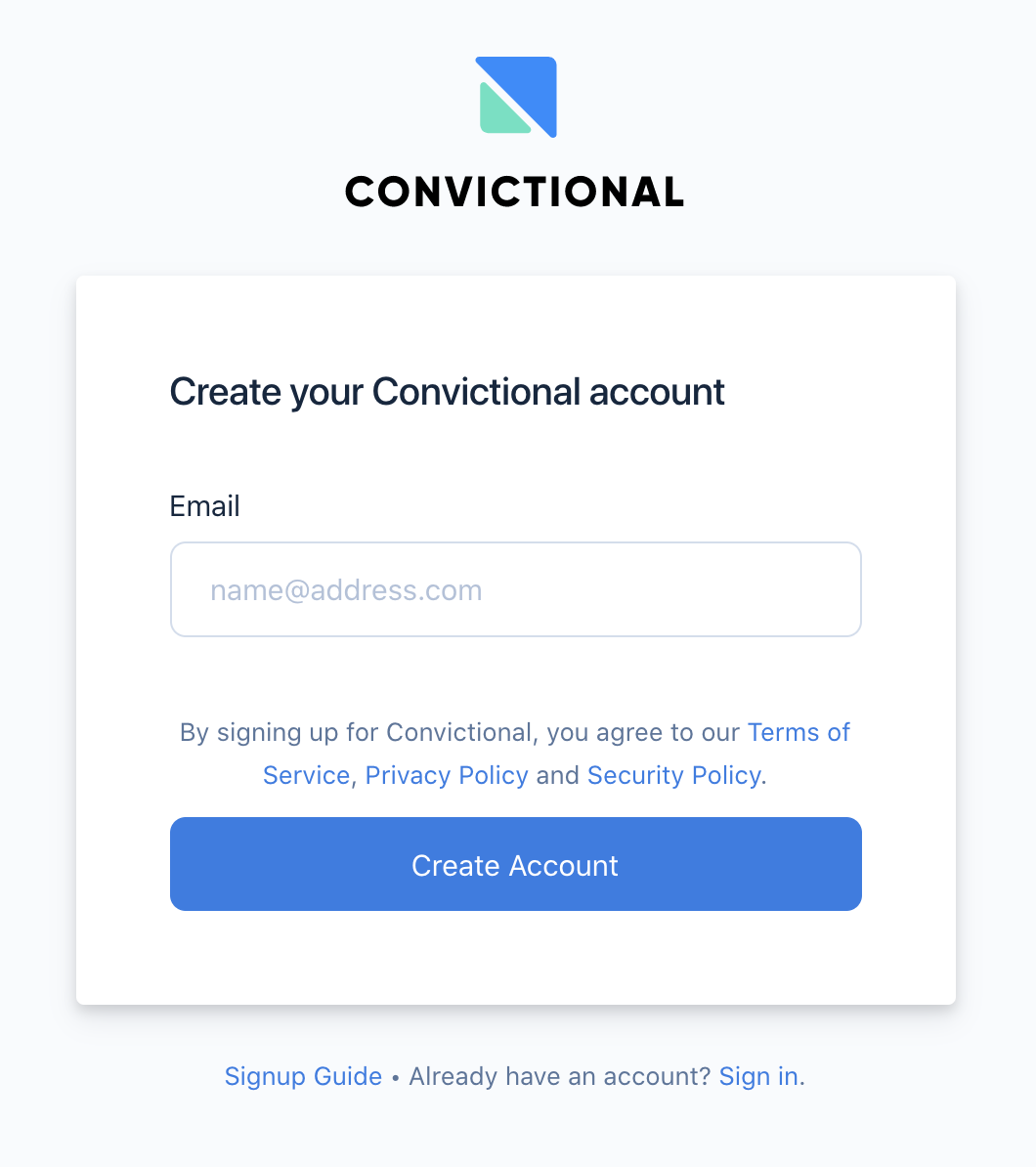 Accept Email Invite
You will receive an email with a link to access your new Convictional account. Click that link to come back to Convictional and complete setting up your account.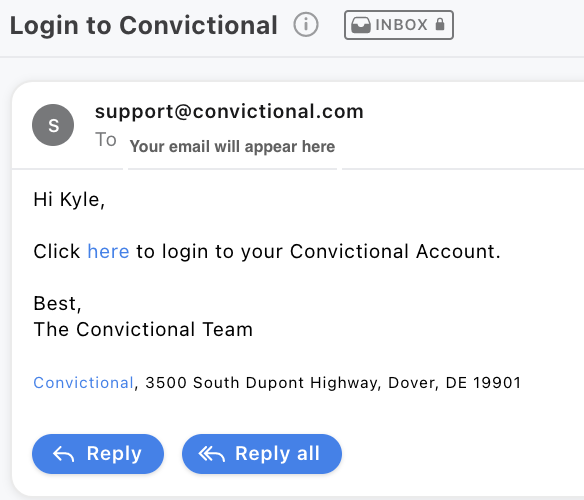 Note: We use Passwordless Authentication to ensure your account remains secure.
Create Company
Creating a company in Convictional requires a few pieces of information:
Company Name: The brand name of your company
Company URL: The URL for your company's website. (ex: company.com)
Commerce Type: Select "Buyer"
Platform: Either "Other" or The URL for your Shopify store. (ex: company.myshopify.com)
Shopify & Magento 2 are the ecommerce platforms we currently support for self-serve buyer accounts. If you are using another platform, please contact 
Sales
to arrange a custom solution.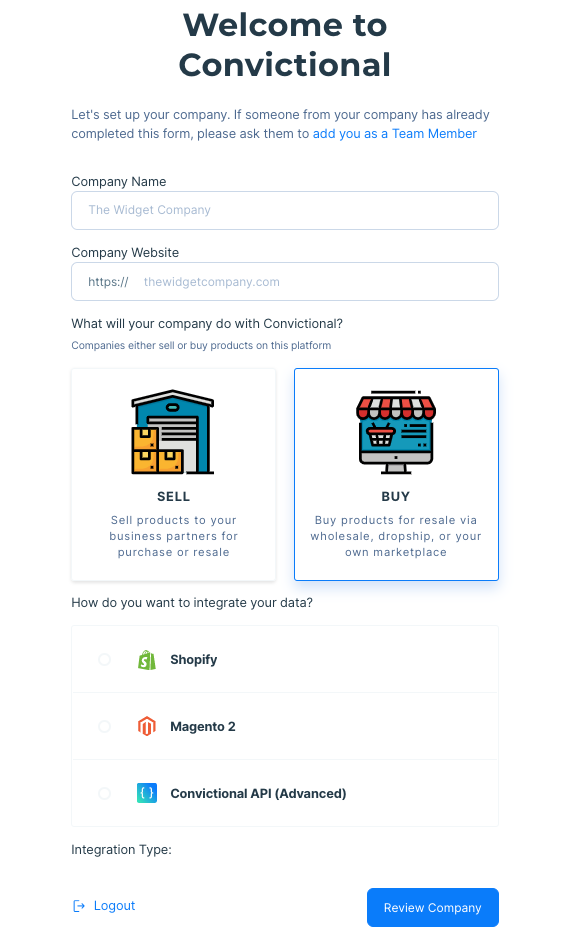 Payment Information 
After creating an account you will need to add your payment method (credit card). There is an onboarding card for this, or you can also go to the Billing Settings and clicking on "Access Billing Portal". The payment card you add will receive the charges for both your Convictional platform fee as well as for your seller's invoices.

Set Billing Address
You will need to add a billing address for the payment information you have added. You can add a billing address by going to the Company Location Settings and adding a location with type=Billing.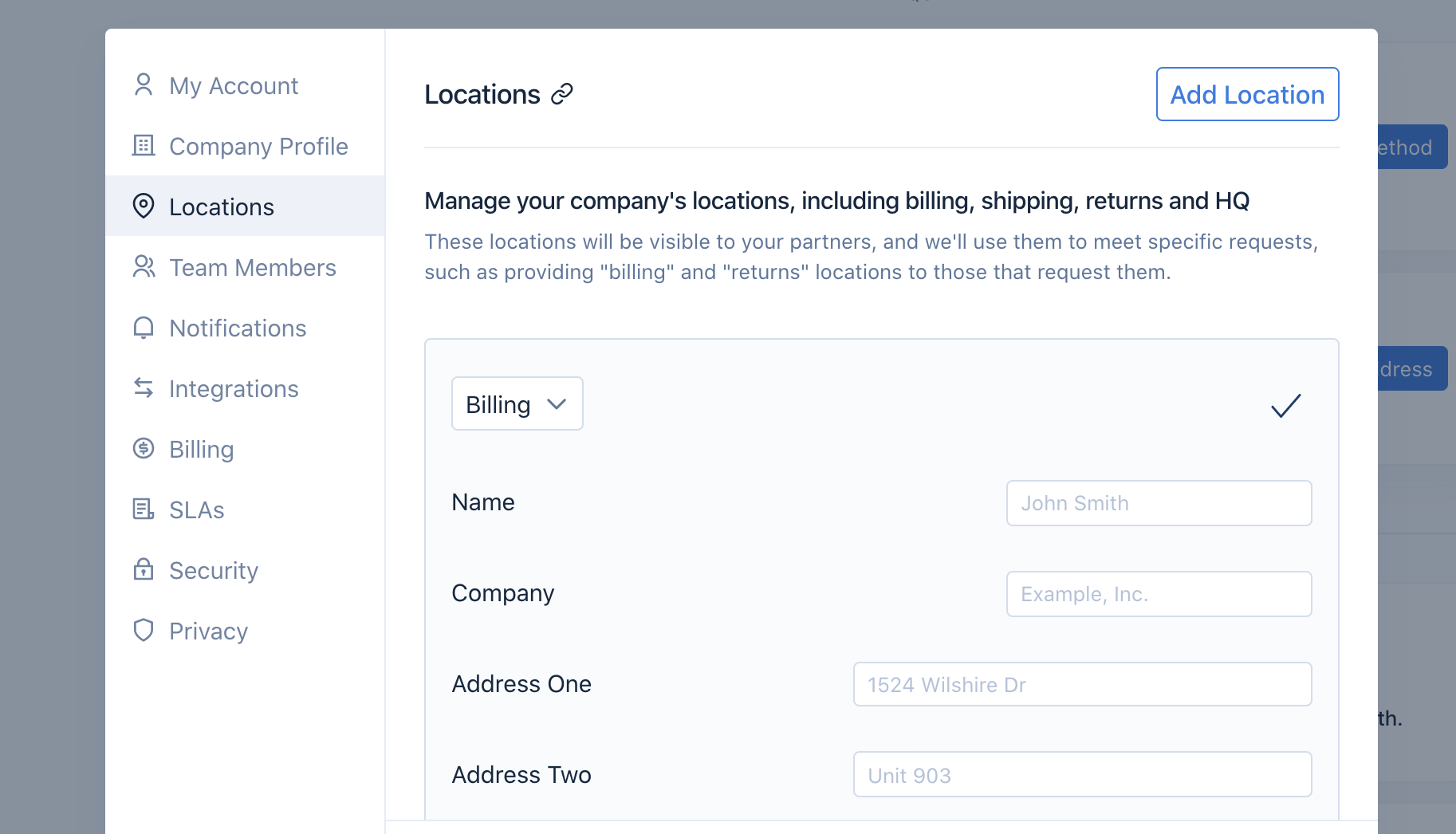 Connecting Platform
Once you've created an account, it's time to fully connect your platform.
Next Steps
You're now ready to begin inviting your partners. Here is our Inviting Sellers guide.