Updated by Jessica Powell
Monitoring Policy
Convictional has implemented continuous monitoring of our various environments. Our developer operations team hears about any service disruption that lasts more than 10 seconds. Our infrastructure is built on Google Cloud Platform, and together we have a strong historical track record for uptime.
In addition, we include this public status page to give customers information about service disruptions, either impacting availability or expected behavior. We will indicate whether services are behaving as expected and available, as well as current incidents.
Availability Status
The status of Convictional is now visible within the Convictional app.
If there are any known status issues occuring with the product, a status indicator will display in the app below the Convictional logo. See the GIF below for an example status message: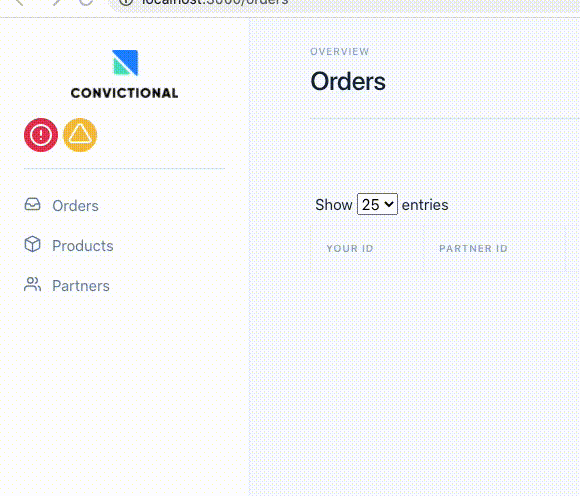 Each status message will provide a brief description of the issue and a linked resource containing further detail. Please check for displayed status messages if you are experiencing issues using Convictional. If you require further assistance, please contact Support.
Incident Descriptions
Any active investigations will be listed here:
Start: Jan 11th 2022 19:41 PM UTC
End: Jan 11th 2022 20:03 PM UTC
Description: The app.convictional.com site was down for 22 minutes.
Start: June 4th 2020 6:14PM UTC
End: June 4th 2020 6:23PM UTC
Description: The app.convictional.com site was down for 9 minutes.