Updated by Jessica Powell
Welcome to Convictional, we are excited to have you!
If you are a current user looking to login to your account, see our
Sign-In Guide
.
Signing up is easy, just follow these steps:
Step One: Begin Signing Up
Head to app.convictional.com and click Sign up under the sign in button.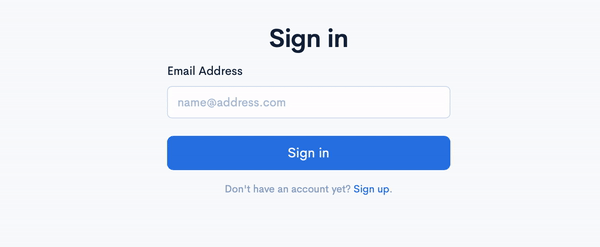 Step Two: Fill Out Your Information
You will be re-directed to a sign up form. You will need to complete all fields in order to create an account: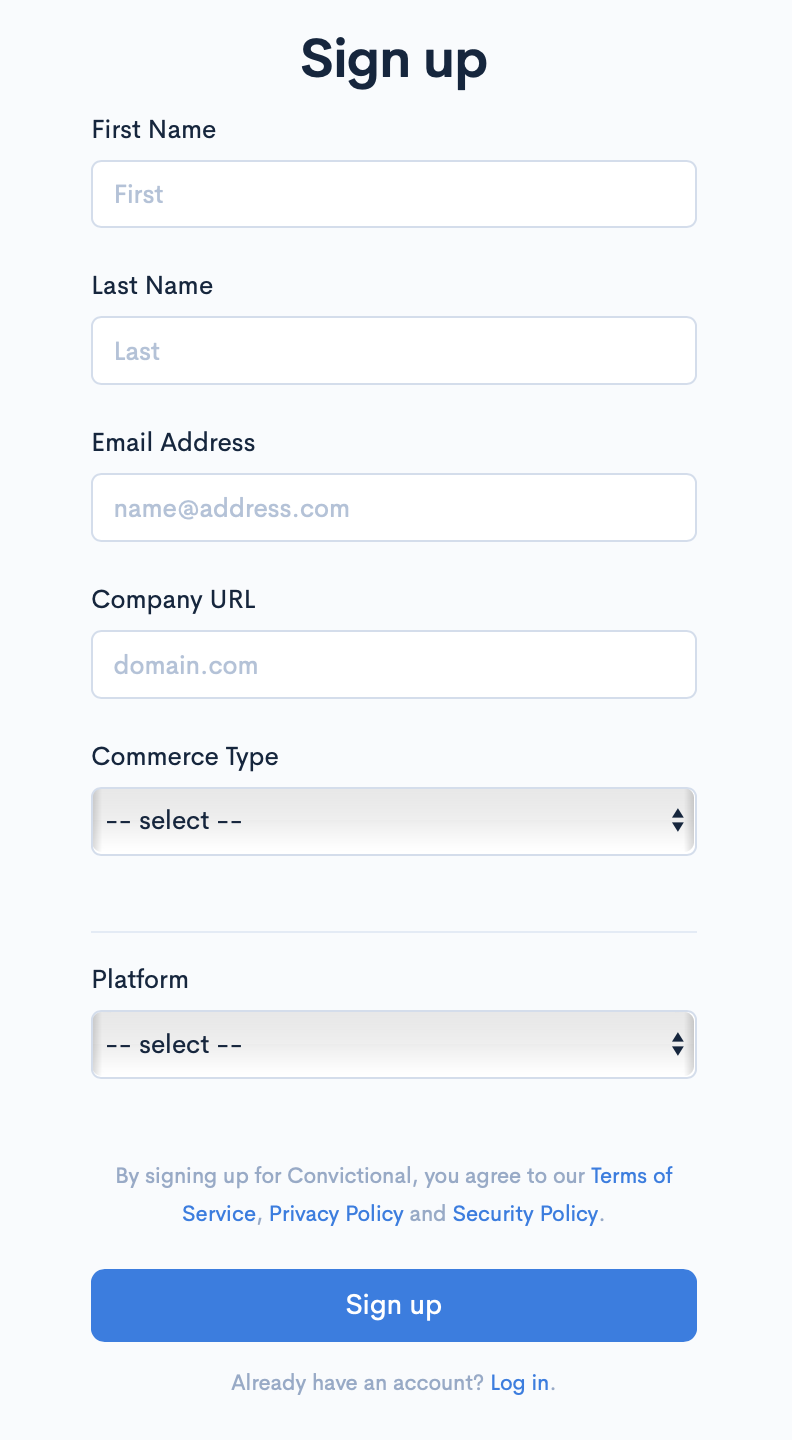 Email: use your business email.
Password: the longer the better.
Platform: select the platform you use.
Commerce Type: Select "Buyer" (aka retailer or marketplace) or "Seller" (aka vendor or supplier)
Shop URL: the URL for your shop admin (if applicable)
Company URL: the URL for your company's website. Generally different from the Shop URL.
Multiple Users
Convictional can support multiple users at your company. Once the first user has created an account, you will be able to add additional users by inviting them. See Inviting New Users for more details.
Completion
Click sign up and we will create an account for you. You will receive an email with some more information on how to get setup.