Updating Permissions for the Convictional App on Shopify
Updating Permissions for the Convictional App on Shopify
Updated by Keith Weaver
In this post, we will step you through updating the permissions for your existing Convictional app within your Shopify store. This typically needs to be done when Shopify changes how their platform functions or Convictional releases new features. In both cases, we will bring the required re-authentication to your attention.
We are going to assume you have access to your Convictional account and Shopify store.
Start by signing into your Convictional account. In a new tab, open and sign into your Shopify store. On the left menu, select "Apps". This will open the top search bar with a pre-existing filter, "Apps". Search for the Convictional app. In the screenshot below, the app was already listed when hitting "Apps". Click on the "Convictional B2B Trade Network".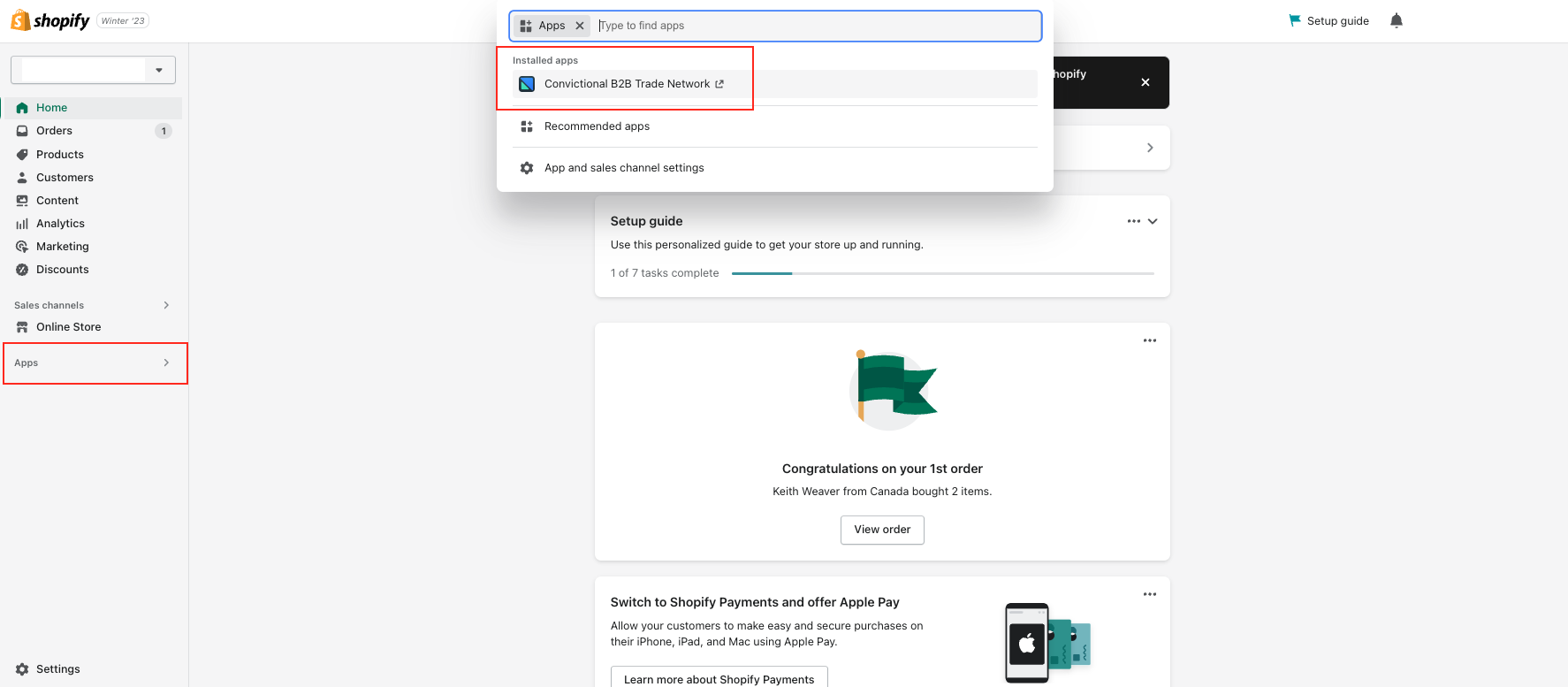 Review the details of the new permissions, then hit "Update App". This will redirect you to the Convictional app to finalise the update. Too avoid interrupting this process, it's recommended you already be signed into your Convictional account.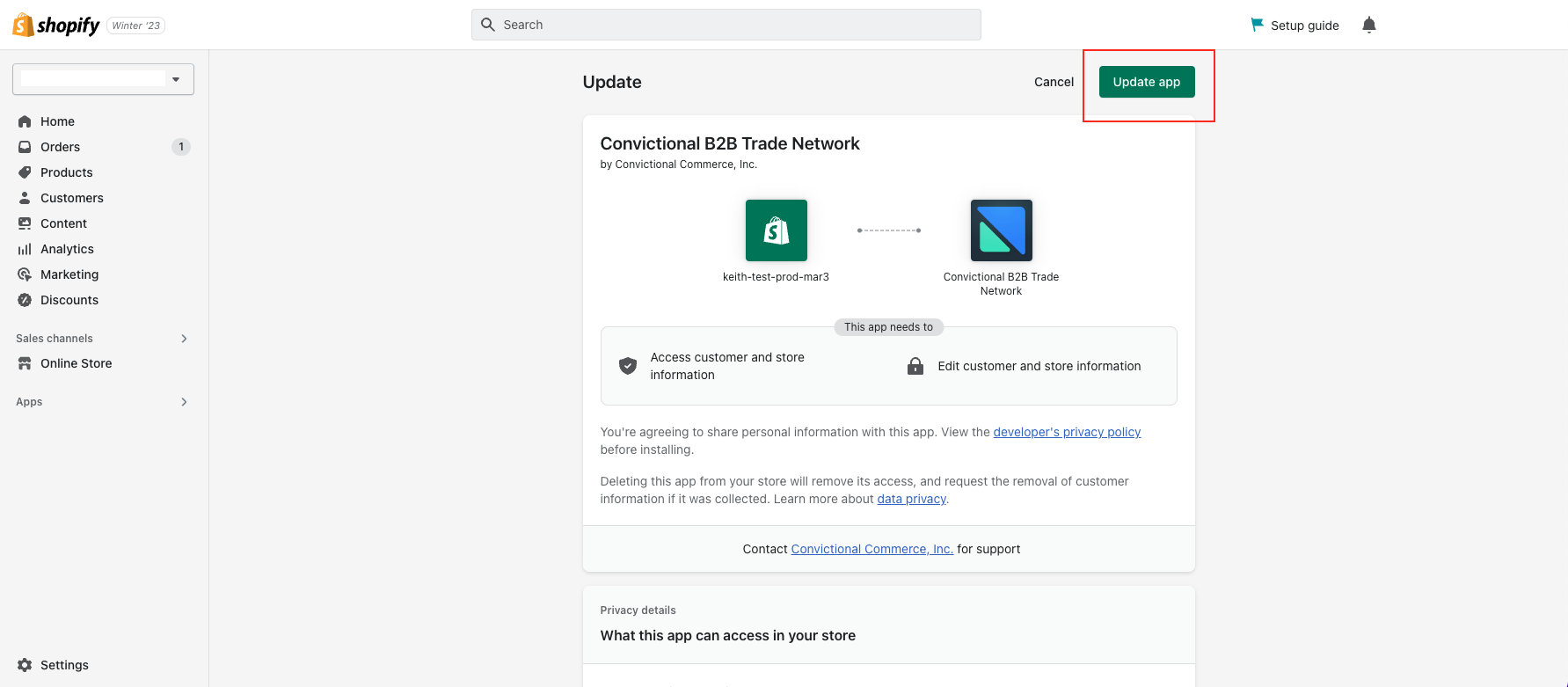 Thanks for reading!