Updated by Jessica Powell
Signing Up
To create a Convictional account, visit our sign up page.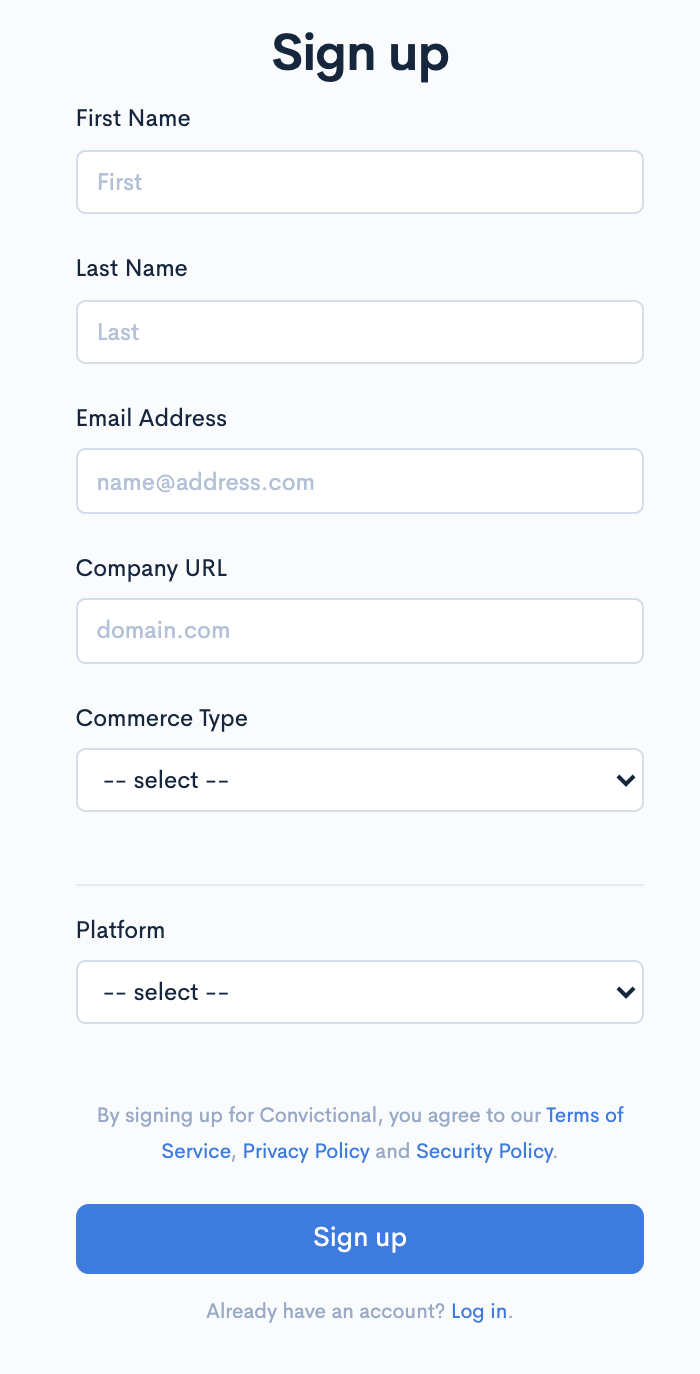 Account Information
Creating a Convictional account requires a few pieces of information:
Email: The preferred email to receive order information with. (ex: orders@, customercare@)
Company URL: The URL for your company's website. (ex: company.com)
Commerce Type: Buyer
Platform: Either "Other" or The URL for your Shopify store. (ex: company.myshopify.com)
Shopify is the only ecommerce platform we currently support for self-serve buyer accounts. If you are using another platform, please contact 
Sales
to arrange a custom solution.
Payment Information 
After creating an account you will land on the Settings page. In the Billing section you will need to add your payment method (credit card). This card will receive the charges for both your Convictional platform fee as well as for your seller's invoices.

Connecting Platform
Once you've created an account, it's time to fully connect your platform.
Our guide on connecting your Shopify platform is here. 
We recommend you email 
support@convictional.com
 during the signup process so we can assist you with any unique needs of your business.
Next Steps
You're now ready to begin inviting your partners. Here is our Inviting Sellers guide.